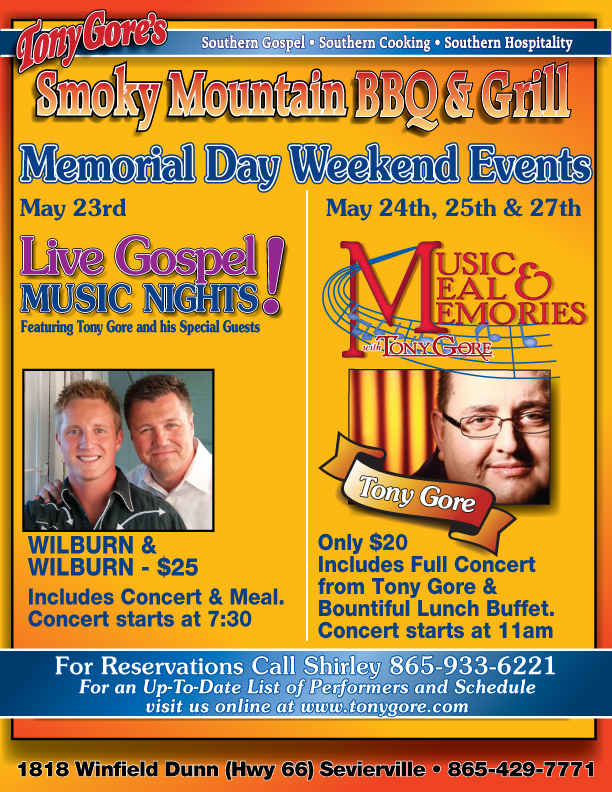 NEW!!!! In store today Tony's new CD God's Been Good.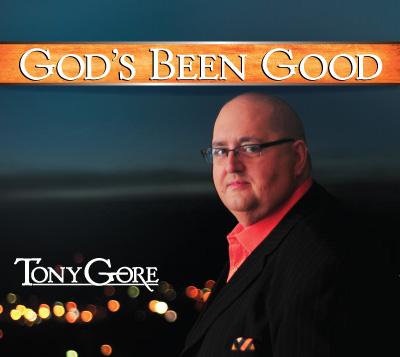 Tony Gore's Smoky Mountain BBQ & Grill
1818 Winfield Dunn Parkway (Hwy 66) Sevierville, TN 37876 (865) 429-7771
Join Tony's Email List
It's FREE! Receive a personal email from Tony to update you with special events and interesting news straight from his desk!