Want to take something home? Check out our Family Packs and Bulk Side Items Menu!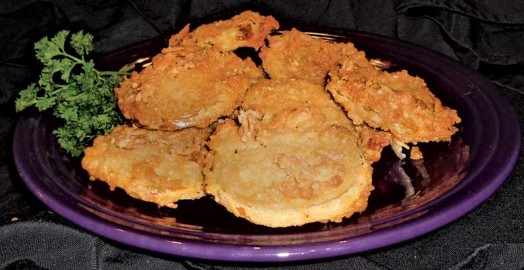 Tony's Classic Starters 8.99
Served with BBQ Ranch dipping sauce Tony's Specialty
Fried Green Tomatoes
Fried Pickles – Spears or Chips
Cheese Sticks
Onion Rings
Fried Mushrooms
Corn Nuggets
T's Tater Chips – Thin sliced, deep fried Idaho potatoes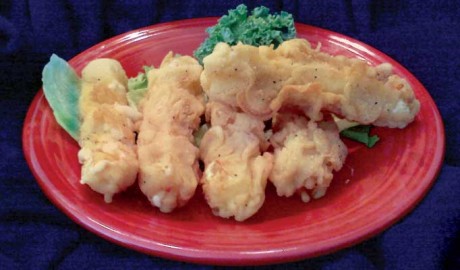 Hand Battered Sampler Platter 11.99
Choose any 3 of our most popular hand battered items: Fried Green Tomatoes, Fried Pickles,
Corn Nuggets, Fried Mushrooms, Onion Rings or Mozzarella Cheese Sticks
Chicken Wings Bone-in or Boneless
Choose your fate – Buffalo, Sweet BBQ, Hot/Spicy BBQ, Black Gold, Carolina Mustard Sauce
10 Wings 9.99
20 Wings 14.99
30 Wings 21.99
50 Wings 31.99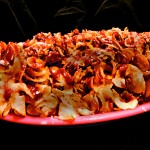 T's Loaded Tater Chips 11.99
Smothered in our Legendary Pulled Pork, Melted Cheese and BBQ Sauce

Tony's All-In-Ones – A Meal By Itself
Jumbo Loaded Baked Potato 10.99 – w/ pulled pork and cheese and BBQ Sauce
Country Vegetable Plate 10.99  – Choose four side items and bread
"Special-T" Salads
BBQ Salad 10.99  –  Fresh salad topped with our Legendary Pulled Pork or Sliced Pork
Chicken Tender Salad 10.99  –  Your Choice of Grilled or Hand-Battered & Golden Fried
Jumbo House Salad 9.99


Entrees – Your Choice Only $13.99
Served with cole slaw, bread & your choice of one side item
Our Legendary Pulled or Sliced Pork Plate*
Mouthwatering Beef Brisket Plate*
Fresh Grilled or Golden Fried Chicken Tenders
Keith's Tenders- Golden Fried Chicken Tenders tossed in BBQ Sauce
Smoked Sausage Plate*
Hand-Battered Catfish Plate*
Tony's Famous Fried Chicken* – Two piece, choice of white or dark meat,
Cooked Fresh Takes 25 minute Minimum Pit Cooked Half Chicken
*Double The Meat add $4.99
Children's Menu – Includes one side item, soft drink or tea 7.99
Kiddy Q BBQ Sandwich
Chicken Tenders
Baby T Burger
Mac & Cheese 6.99 – includes drink Does not include side item
For Kid's 12 and Under ONLY, All older "Kid's at heart"please order from our regular menu.
Thank You!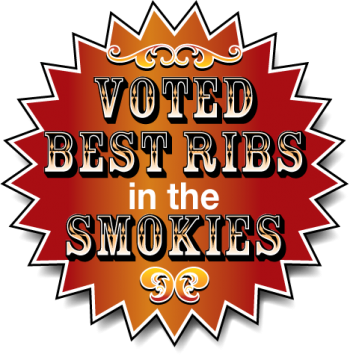 Tony's Famous Fall Off The Bone Ribs



Baby Back Ribs or St. Louis Style Served with cole slaw, bread
and your choice of one side item
Half Rack Meal 19.99
Full Rack Ribs Only 24.99
Full Rack Meal 27.99
Rib Crazy Combo Half Rack Each of Baby Back & St. Louis Style 27.99

Best Steaks in the Smokies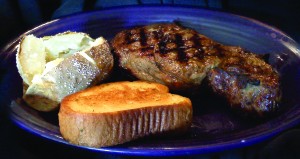 New York Strip or Ribeye Served with side salad with your choice of any of our
delicious home-made dressings, bread and your choice of one side item
10oz – 19.99
14oz – 24.99
16oz – 29.99
Black Angus Chopped Steak 12oz. – 14.99

Belt Buster Meat Samplers
Samplers are a meal for one, Served with cole slaw, bread and your choice of one side item
Choose 2 Meats from list below 20.99
Choose 3 Meats from list below 23.99
Choose 4 Meats from list below 25.99
*Meats to choose from: 4 Bone St. Louis Style Ribs, Tony's Famous Fried Chicken
(Choice of white or dark meat) Pulled Pork, Sliced Pork, Beef Brisket, Smoked Sausage,
Grilled or Fried Chicken Tenders, Catfish,  Upgrade to a half rack of St. Louis Style or
Baby Back Ribs for only $4.99


On The Bun – Burgers & Sandwiches
All burgers and sandwiches served with your choice of one side item
Smoked BBQ Sandwiches
Choose Pulled Pork, Sliced Pork or Beef Brisket
The BBQ Sandwich 10.99
The Famous 3 Little Pigs 3 pulled pork sliders 10.99
T's Special Sandwich 10.99
Pulled Pork, Sliced Pork, or Beef Brisket on Garlic Toast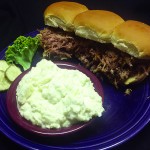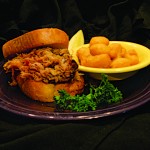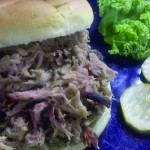 Smoked Bologna Sandwich 8.99
Slow cooked over a hickory fire. Try it with one of our signature BBQ Sauces!
BBQ Tacos 10.99
Your choice of Pulled Pork, Sliced Pork or Beef Brisket, served with Shredded Cheese and Sour Cream for you to create your own Masterpiece!
Burgers
 "The Little T" ½ pound 10.99
"The Big T" 1 pound 12.99
"The Bear Killer" 2 pounds 19.99
"The Tonynator" 3 pounds 29.99
Our burgers are Fresh Ground Black Angus Chuck chargrilled fresh when you order them,
they take extra time… but they're worth the wait!
Side Items – 3.99 each if not included with meal
Tony's Baked Beans Loaded w/ smoked pork!, Fresh Cut French Fries, Potato Salad, Baked Potato, Green Beans, Mashed Potatoes and Gravy, Baked Sweet Potato, Sweet Potato Fries Cole Slaw, Mac and Cheese, Fried Okra, Fried Corn on the Cob, Corn Nuggets, Onion Rings, Side Salad
Bottomless Drinks 2.79
Sweet Tea, Un-Sweet Tea, Coffee Coke, Diet Coke, Coke Zero, Sprite, Hi-C Orange, Hi-C Fruit Punch, Dr. Pepper, Diet Dr. Pepper,
FRESH HOMEMADE LEMONADE – $2.99 Free refills